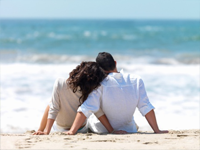 Planning a honeymoon in kerala? That would be really great because honeymoon in Kerala would be a memorable experience for all couples. The reputed backwaters, the incredible natural beauty, the pristine beaches and the breathtaking hill-stations all attribute in making Kerala a great honeymoon place.You can choose the Kerala honeymoon packages according to your choice and interests. Before deciding any place for your honeymoon, you need to decide the type of honeymoon you want to have. Decide whether your idea of a honeymoon is to indulge in adventure activities or you want to have tropical land, beautiful surroundings, secluded beaches or hidden coves. Kochi comprises of some fine historic places and churches.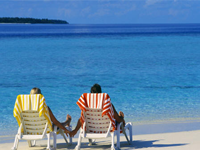 The state of Kerala boasts of places like Munnar, Thekkady, Alleppy, Kumarakom and Kochi. The misty, lush green hill station decked with long stretch of tea gardens, this is Munnar for you. The scenic beauty, forest rich with wildlife, the enchanting waterfalls and the marvelous mountains together offer you an ambience and setting perfect for an ideal honeymoon. The Kerala honeymoon tour packages also include the wildlife sanctuary of Thekkady. Honeymoon is ideal for you to strengthen your wedding vows. You get to spend some leisurely quality time with your partner during your honeymoon. The time spent with your spouse is the first step towards a successful married life. The fabulous Kerala honeymoon tour packages will take care of all your requirements; you don't have to worry about arranging for hotels, cabs etc. These annoying chores will be taken care by the tour organizer, thus leaving you and our spouse to enjoy your honeymoon in the midst of nature's beauty to its fullest.
The honeymoon couples should note the fact that these destinations in Kerala offer them the best at a lesser cost compared to the counterparts in Switzerland and Venice. This will be at a comparatively lesser cost than the western counterparts. The sun kissed sandy beaches in kerala will leave you wonder about the beauty and you will give a passionate kiss on the lips of your wife.