GOD'S own country package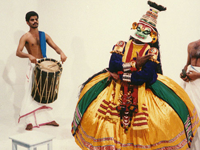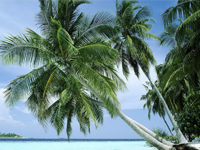 During holiday season, people look for places where they can relax and have some fun. And speaking of great holiday destination, I have one for you, Kerala - God's own country. Kerala or God's Own Country is one of the most preferred destinations of visitors from all across the globe. The scenic beauty of Kerala has been enticing people for a long time with tourists particularly the newlyweds. The classic and marvelous atmosphere, prominent waterfalls, comforting yoga and ayurvedic centers, stunning temples, sunny and sandy beaches, amazing hills, exotic wildlife, etc allure number of people every year to Kerala "God's own country". Kerala is a state with full literacy, Higher Health care and lower mortality ratio. In Kerala you experience freshness and touch of mother earth every where. No wonder keralites call their State 'God's Own Country'. , Ayurvedic health holidays, Enchanting art forms, Magical Festivals, Historic & Cultural monuments, A divine cuisine... All of which offers you an unique experience. With the Arabian Sea in the west, the Western Ghats towering 500-2700 ms in the east and networked by 44 rivers, Kerala enjoys unique geographical features that have made it one of the most sought after tourist destinations in Asia. An equable climate. A long shoreline with serene beaches. Tranquil stretches of emerald backwaters. Lush hill stations and exotic wildlife. Waterfalls. Sprawling plantations and paddy fields. Ayurvedic health holidays. Enchanting art forms. Magical festivals. Historic and cultural monuments. An exotic cuisine... All of which offer you a unique experience. And what's more, each of these charming destinations is only a two hour drive from the other. A singular advantage no other destination offers. Kerala, India's most advanced society: With hundred percent literacy. World-class health care systems. India's lowest infant mortality and highest life expectancy rates. The highest physical quality of life in India. Peaceful and pristine, Kerala is also India's cleanest state. For administrative purpose, the state of Kerala is divided into fourteen districts. Most of these districts offer all the tourism products typical of the State.
Kerala's culture is mainly Dravidian in origin, deriving from a greater Tamil-heritage region known as Tamilakam. Later, Kerala's culture was elaborated on through centuries of contact with overseas cultures.[18] Native performing arts include koodiyattom, kathakali – from katha ("story") and kali ("play") – and its offshoot Kerala natanam, koothu (akin to stand-up comedy), mohiniaattam ("dance of the enchantress"), thullal, padayani, and theyyam. Other arts are more religion- and tribal-themed. These include chavittu nadakom, oppana (originally from Malabar), which combines dance, rhythmic hand clapping, and ishal vocalisations. However, many of these artforms largely play to tourists or at youth festivals, and are not as popular among most ordinary Keralites. These people look to more contemporary art and performance styles, including those employing mimicry and parody. Additionally, a substantial Malayalam film industry effectively competes against both Bollywood and Hollywood. Several ancient ritualised arts are Keralite in origin; these include kalaripayattu (kalari ("place", "threshing floor", or "battlefield") and payattu ("exercise" or "practice")). Among the world's oldest martial arts, oral tradition attributes kalaripayattu's emergence to Parasurama. Other ritual arts include theyyam, poorakkali and Kuthiyottam.