Club Card
Any person with passion of travelling can be a Holiday Club Card Member provided by us that too without purchasing the packages but by only with a minimal amount.As our most prized asset have always been you.And nothing satisfies us like knowing that we are giving you the best.....Dscout card with one year validity,Discount in tour packages,free updates and new offers by Sreyas,Surprise Holiday Packages, Delicious Candle Dinner,Surprise gift and Many more...
Sreyas International want to change the face of tourism by introducing a new system of Purchasing Cards which will be a much easy transparent transaction system than the traditional systems….for the convenience of our client we made 2 types of cards
Lifetime Membership
Privilege Membership
Specialties of our Card
When you purchase our card, each card offers you a fulfilled tour packages and you can also use this as discount card so you can save certain percentage of discounts from the listed Shops located in major destinations in Kerala.Moreover after four months from the purchase of the card we assure the earning of free points to your card for further benefits.As service is always our focus we offer the card holders non fluctuating rates for all seasons.And We may expand our network to outside Kerala and rest of the world in coming days. The validity of the card is for 1 year which can be extended further.
Enjoy Our Card Member benefits:
Card Members can also login to our web site, using your user name and password, and you will find more exciting gifts,candle dinner,house boat day cruise and many more offers from Sreyas international by redeeming your points. So keep up-to-date with the latest news and exclusive Card Member offers.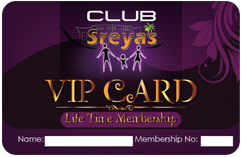 Lifetime Membership
Pay Rs.5000/- only to get a life time membership card of club Sreyas.
This card can be used as Life Time Discount Cardin most of the outlets(shops) in Kerala.
Discount outlets will be expanded through out India and abroad in due course.
Selling of every member ship card will have an assurance of one family tour package.This will be done through lucky draw. Every member will be a winner within a span of 10 years.
There will be surprise gifts.
Discounts in tour packages (10 %)
Reward programs
Free updates on special offers and developments
One night stay for an individual in house boat with food (12pm to 9am)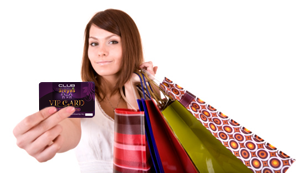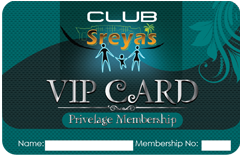 Privilege Membership at 599/-
One day tour package with food
Discount in more than 1000 outlets in Kerala for House Hold items, Textiles, Jewellers, Gift Items, etc...
In bond / out bond air ticketing facility
Hotel booking facility
Discounts in "SREYAS" tour packages (5 %)
Take part in charity work and eco-tourism celebrations